Wagner & Co. Landscape Construction & Design
A Rich Montana History
For over 75 years, Wagner & Co. has set the standard for developing quality, innovative designs that capture the essence of your personality and Montana lifestyle. Whether developing a new office park, building a dream home, or simply updating your current residence; tell us what your dreams are and we'll deliver them in a functional and aesthetically pleasing form.
Our master landscapers oversee the entire project process, including; design, planning, construction, and maintenance. This oversight gives our craftsmen the latitude necessary to provide you with: the most creative design options; the big picture in mind, in order to allow for detailed planning; the ability to select only the finest materials available for the best value; and the experience to ensure everything is delivered on time and to the highest standard.
Many of our clients are looking to make their outdoor environment as inviting as their indoor one. We deliver much more than a simple landscaping design plan. In many cases we deliver the outdoor equivalent of the refined amenities of a comfortable home. Our goal is to make the outside experience as complete as the indoor one by creating spaces for entertaining, sports, and relaxation under the Big Sky.
Wagner & Co. works with both residential and commercial clients. Below you will find a listing of some or our more visible premier commercial projects. For examples of our distinguished residential projects please review our Case Studies.
Retaining wall at Lewis & Clark Caverns on the Jefferson River; Whitehall, Montana
Water Feature for Beta West Properties (construction arm of U.S. West Communications); Denver, Colorado
Waterfalls at the International Golf Club; Castle Pines, Colorado
Waterfalls at Plum Creek Development; Castle Rock, Colorado
Landscape at The Ranch at Rock Creek; Phillipsburg, Montana.
Designed monument and park at Sacajawea Park; Three Forks, Montana
Best Western Plaza Hotel Landscaping; Butte, Montana
Hampton Inn Landscaping; Butte, Montana
Paradise Best Western Landscaping; Dillon, Montana
Grant Creek Inn Landscaping; Missoula, Montana
---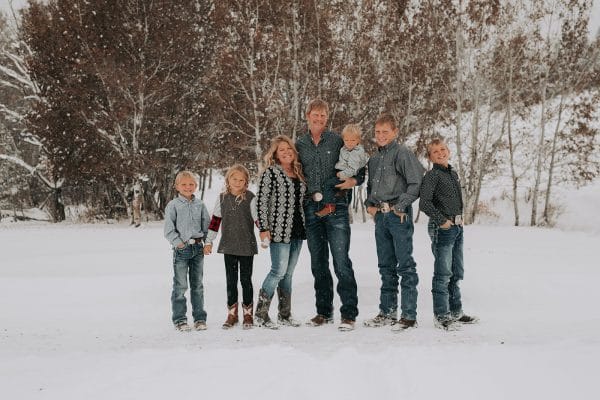 Dusty Wagner, Owner
"I was born and bred to be a landscape contractor – it's in my blood and I take great pride in every project that we do."
Dusty is the third generation of Wagner's to continue in the family business of landscaping. Working alongside his father when he was just 8-years-old, Dusty learned to run equipment, as well as assist in the construction of waterfalls, rock gardens, and other large projects. After graduating from University of Montana Western in 2005, with a degree in Business Administration, Dusty formally joined his father's business, making it "Wagner & Co." Dusty is married to Colene, has five lovely children, and resides in Harrison, Montana. When he's not working, he runs cattle and enjoys family time.
Email Dusty: dustin@wagnerlandscapecompany.com